Rent your mobile home
in Les Moutiers-en-Retz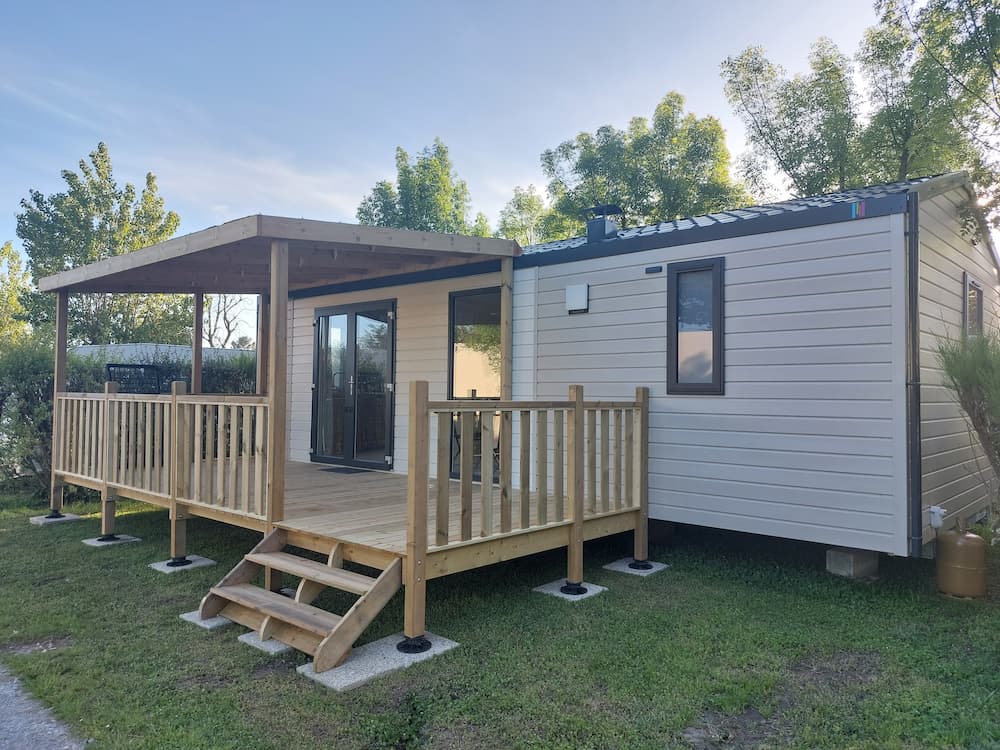 Mobile Home Privilege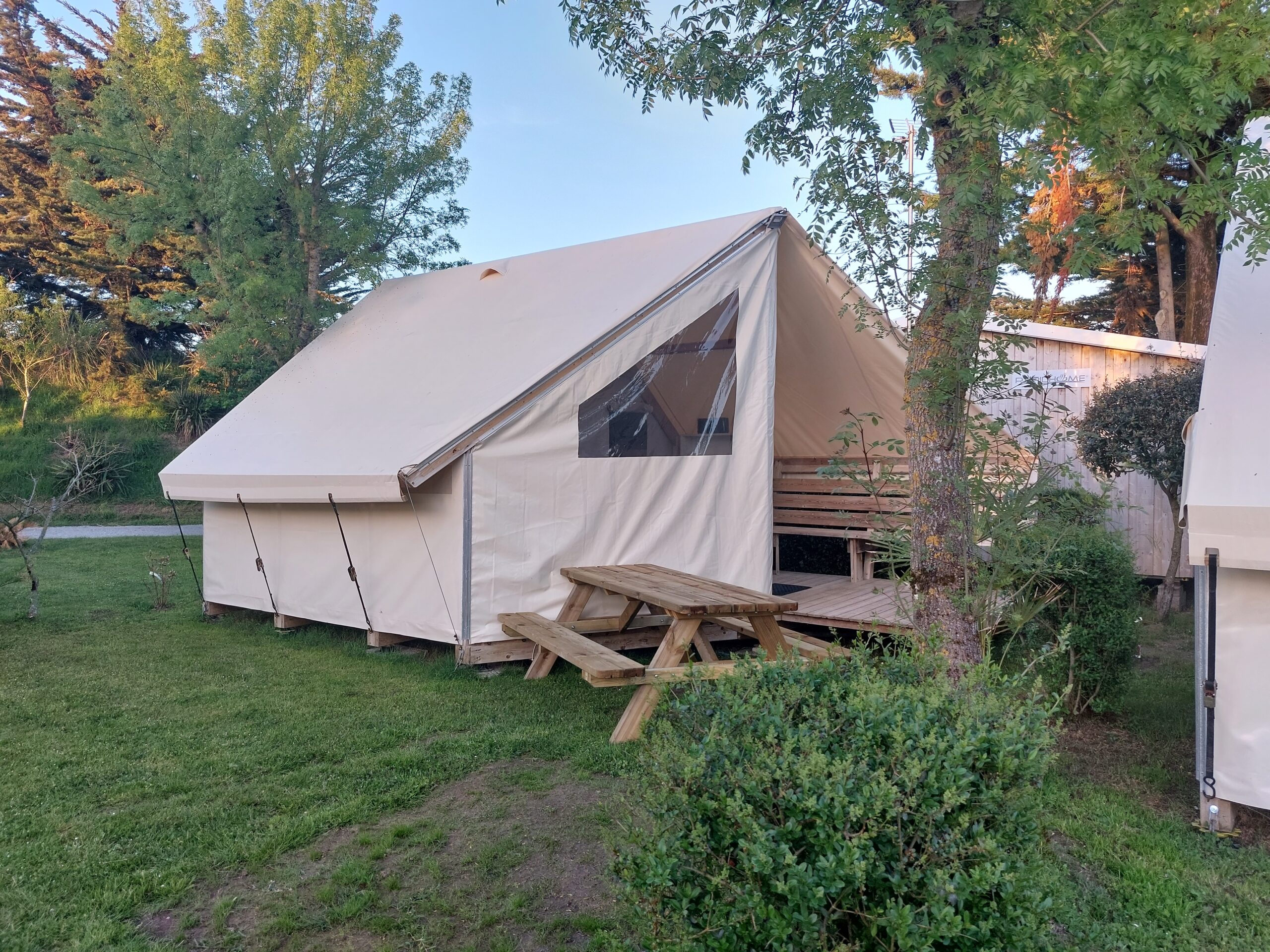 Unusual Ecolodge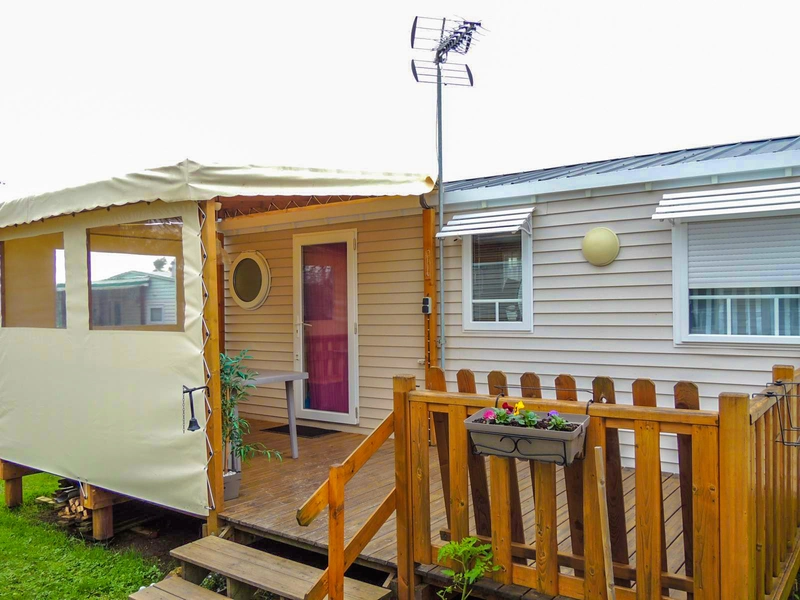 Mobile Home Comfort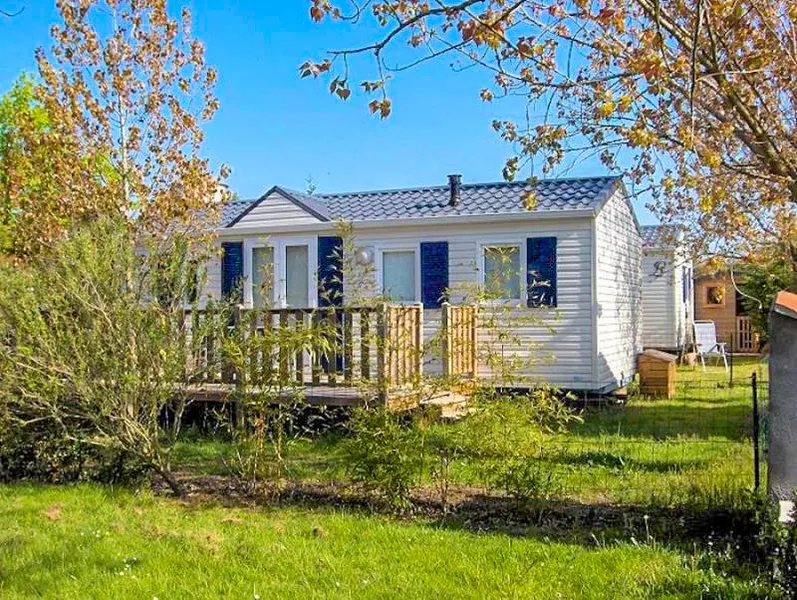 Mobile Home Classic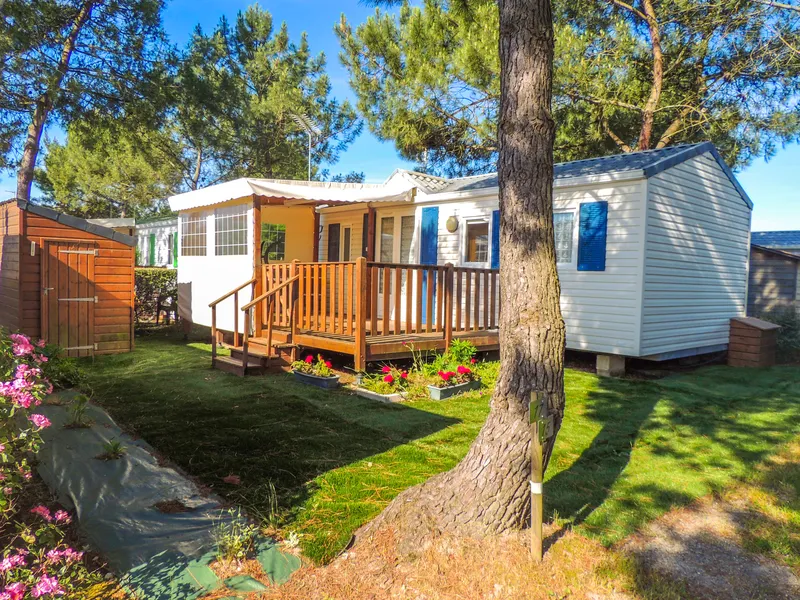 Mobile Home Comfort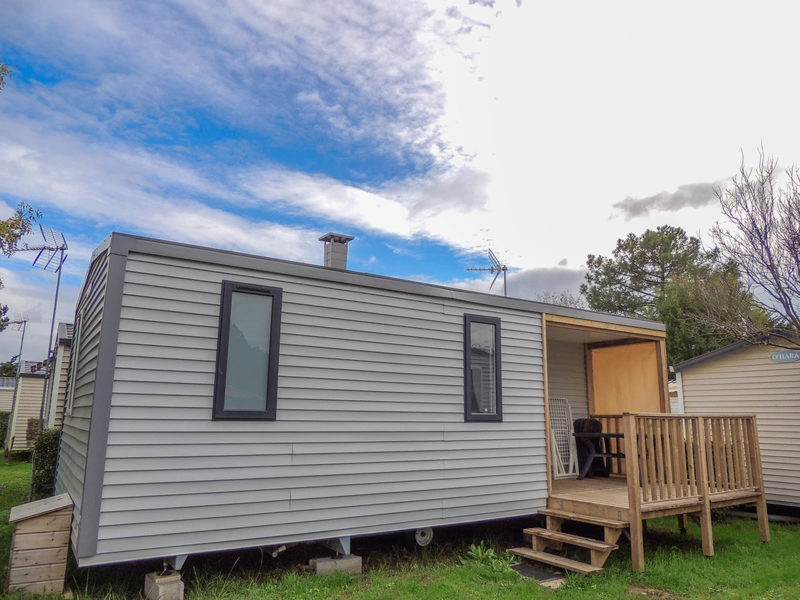 Mobile Home Privilege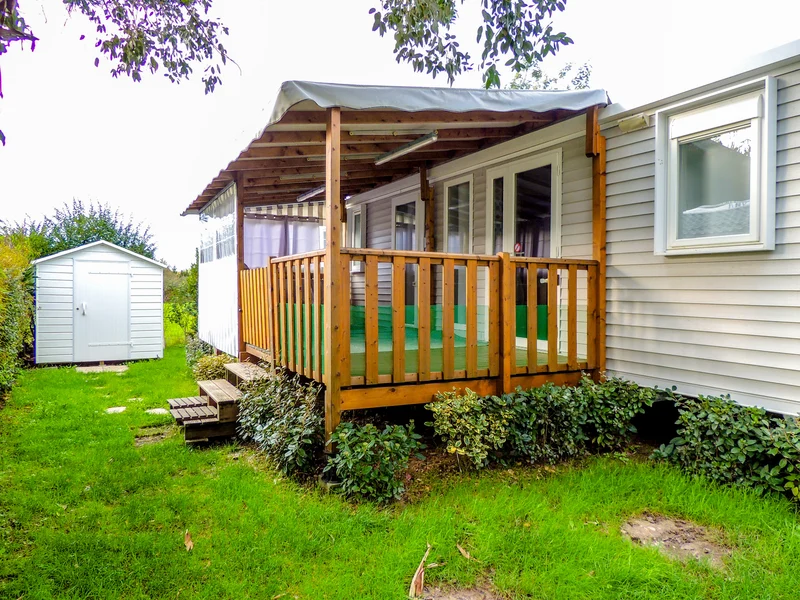 Mobile Home Privilege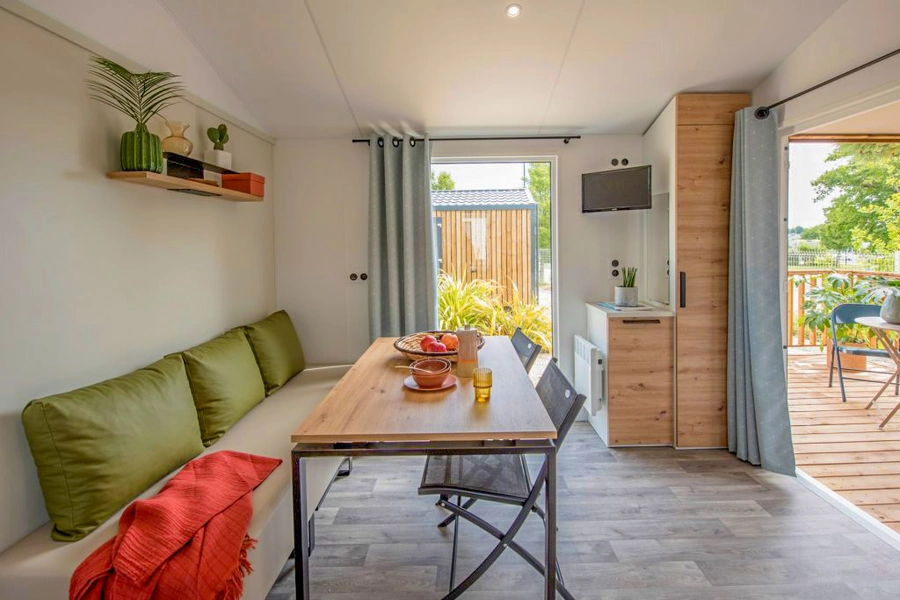 Mobile Home Premium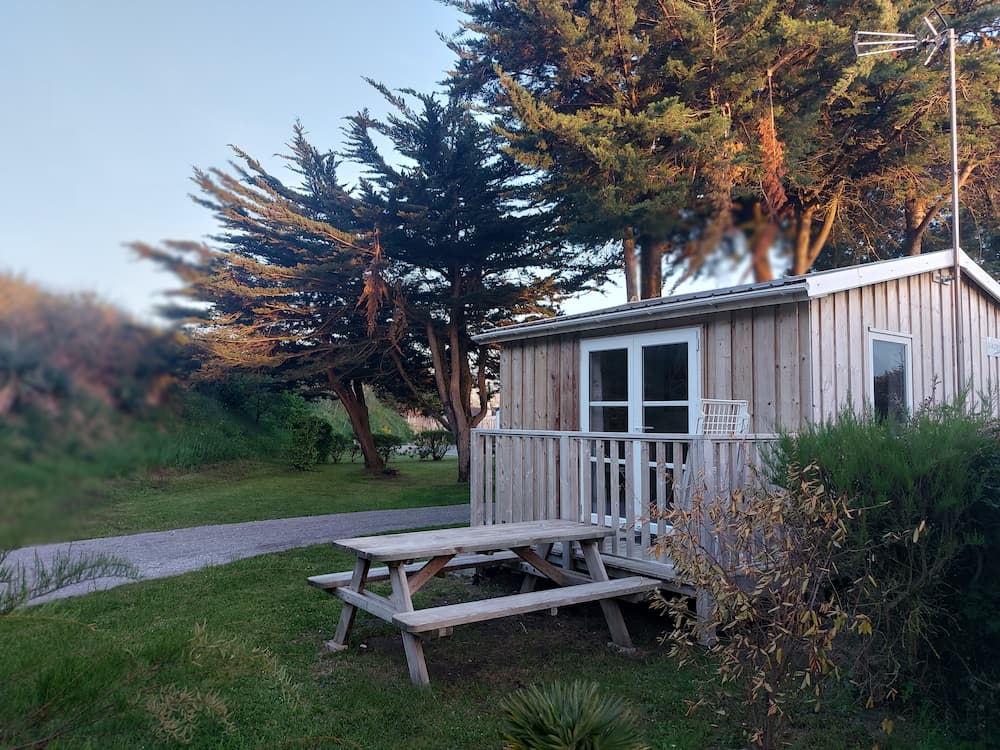 Chalet Bois Tithome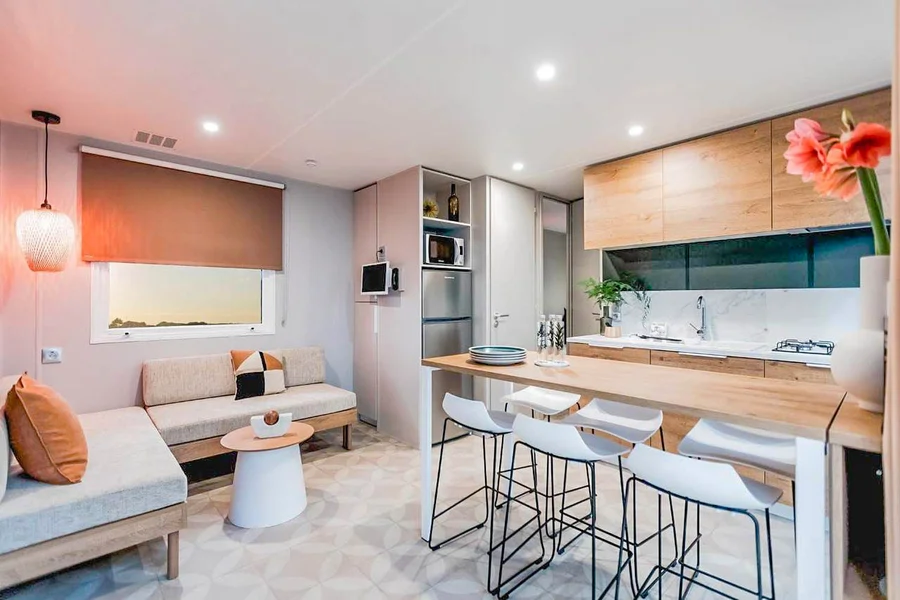 Mobile Home Premium
Campana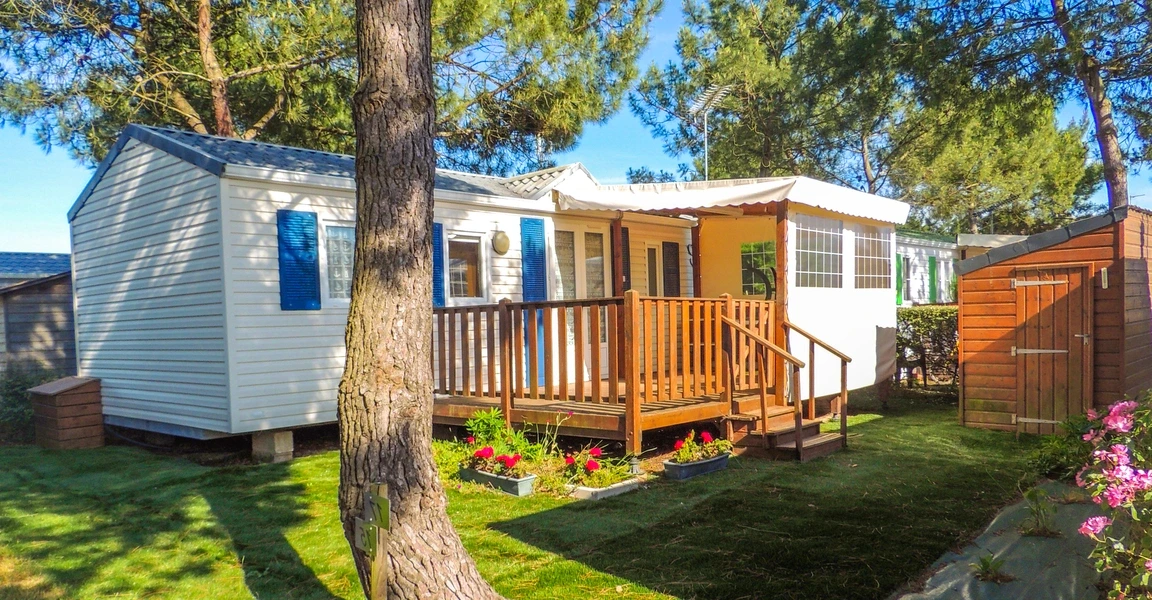 Comfortable accommodation!
Our range of mobile homes for rent in Loire-Atlantique
If you are looking for a pitch or mobile home to rent in Moutiers-en-Retz in the Loire-Atlantique, the Prigny campsite is the ideal place.
Equipped with private and spacious terraces, the campsite's holiday accommodation will offer you unparalleled moments of relaxation. Our wide range of mobile homes for 2 to 6 people will allow you to enjoy the visits in Loire-Atlantique.
Our holiday rentals at only 10 minutes walk from the beach will delight sea lovers. Take advantage of our accommodation to visit the Côte de Jade and nearby Pornic.
Your stay in our mobile homes will give you a break from your daily routine and promise you a holiday in the fresh air. Take advantage of our new range of premium mobile homes with all the comforts and a hotel service that will allow you to arrive in complete peace of mind. All you have to do is put down your suitcases, put on your swimming costumes and dive into the pool. Don't miss a minute of your holiday, it starts now.
Your stayin a comfortable mobile home in Loire-Atlantique
New in 2023! We offer you high comfort accommodation at the best price with various services so that you can have a great holiday without the hassle.
You will enjoy arriving at your holiday destination and just putting your bags down? We provide a hotel service so that you can have your beds made on arrival and towels available. There's no better way to start your holiday without stress.
Atypical accomodations
If you are looking for atypical accommodation for your weekends or holidays, as a couple or with your family, our campsite offers you a wide choice of unusual rentals. On the Côte de Jade, close to Pornic, the Prigny campsite invites you to discover its Tithome chalets and ecolodge tents.
Come and live a different experience and spend a different kind of holiday just a stone's throw from the sea. Come and break away from your daily routine and enjoy the relaxation that these unusual accommodations provide. We guarantee a complete change of scenery with this new style of accommodation. Live outside and inside, that's what holidays are all about.
Find out more about the pitches, prices and cycling at the campsite