Ideal campsite for cycle touring
IN THE LOIRE-ATLANTIQUE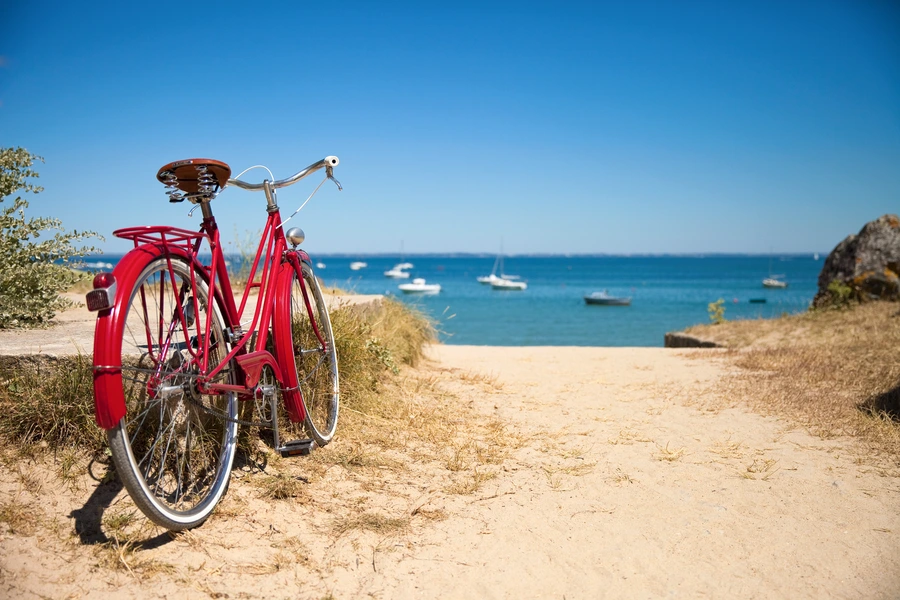 The most beautiful paths
near Les Moutiers-en-Retz
The campsite in Loire-Atlantique is located on the Vélodyssée route. The vélodyssée is a cycle route that crosses Brittany and runs along the Atlantic coast to the Basque coast.
When you arrive in Moutiers-en-Retz, you can't pass by without coming to see us. Our campsite has the "Accueil vélo" label.
All around the campsite there are numerous cycle paths to discover the surrounding area. You may be surprised by the beauty of this region and its easy access thanks to this cycle route and its numerous paths. So don't hesitate, get on your bike and come and see us!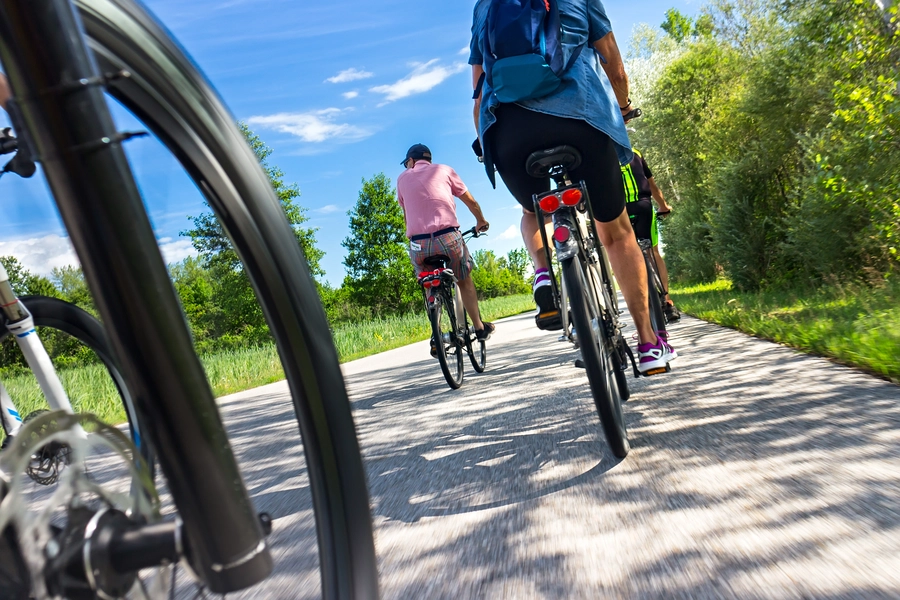 Saddle up!
Our accommodation for cyclists in Loire-Atlantique
We will be happy to welcome you on a space dedicated to cyclos-randonneurs. You can pitch your tent or rent one of the "campana". As we know that when you travel by bike, you have to travel light, at the Prigny campsite we have set up an area dedicated solely to cycling.
Once you have settled in, you will be able to take advantage of the services of this space with our kitchen area where we have a microwave, fridge and cooking rings at your disposal. Close to the campsite, in the centre of Moutiers-en-Retz, you will be able to do some shopping in the mini-market in complete tranquillity.
Your stayin cycling tourism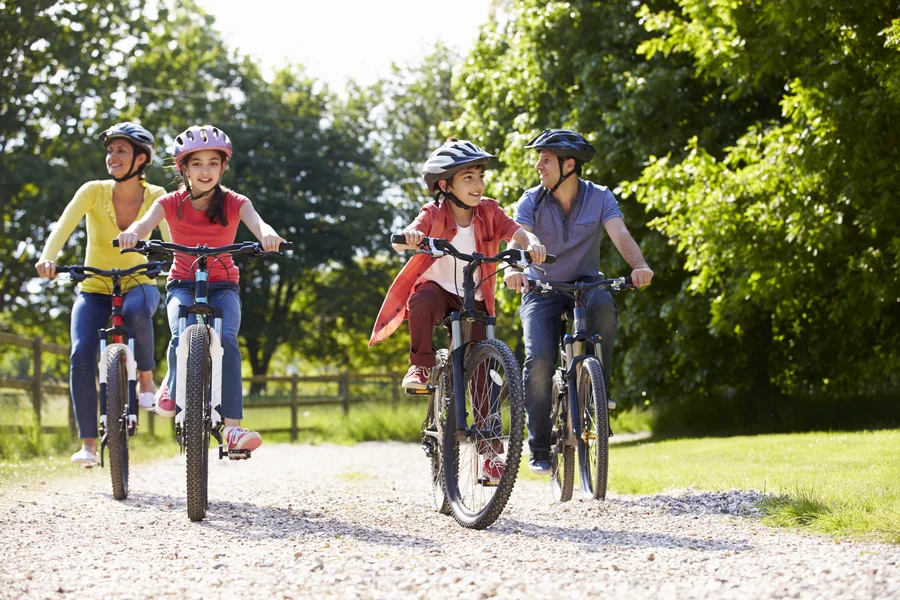 We make sure that your stay at Prigny campsite is a time for you to relax and unwind before setting off on your next journey.
There is a communal area with tables, chairs, fridge, hob, microwave and electric hook-up.
You can also take advantage of our heated pool area, and take a dip to relax your muscles. Our swimming pool is covered and heated, and open from the beginning of the season. So no matter how bad the weather is, you can enjoy and relax.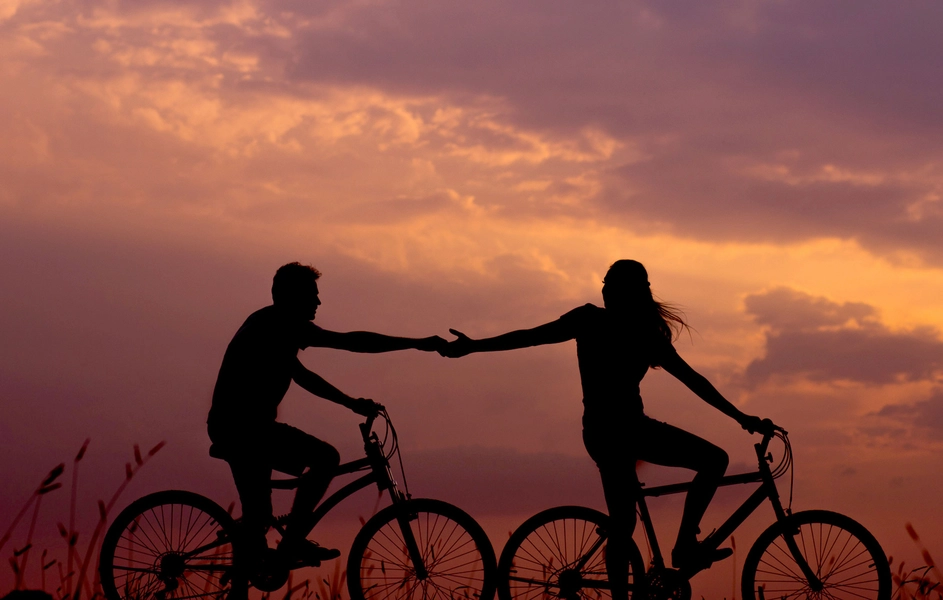 What do our customers think about cycle tourism?
Loréna - Août 2022
Très bon accueil pour les vélos avec à disposition tables, chaises, prises électriques, frigo… pour un prix correct ! Personnel sympathique
Geraldine - Août 2022
Nous partons en vacances en vélo et se camping est une étape incontournable de notre parcours
L accueil est très familial
Les emplacements pour les cyclistes sont vraiment au top
Nous y retournerons avec grand plaisir
Je recommande vivement
Jacques - Mai 2022
Très bon accueil des propriétaires de ce camping à taille humaine et à l'ambiance familiale.
Nous remontions la velodyssée, et malgré l'absence de place, ils ont réussi à nous trouver un emplacement Cosi pour la nuit. Ce camping dispose également d'un espace d'accueil pour vélo (avec des installations pour cuisiner et recharger les téléphones), cela est relativement rare pour le souligner. Et autre point fort, sanitaires très propres, WC avec lunette, papier et désinfectant pour surfaces. Nous recommandons ce lieu !
The surroundings, the swimming pool and the entertainment offered by the campsite